Co-Creative Sessions is a free and accessible online series geared to enrich, educate and connect creatives through a series of workshops and training sessions. New Bedford is the home of artists, creatives, change makers, designers, entrepreneurs and community enthusiasts and the Co-Creative Sessions embrace the pulse that makes New Bedford so unique while expanding our knowledge and connections!
Check the events page to register for Co-Creative Sessions when they're announced, and watch previous Co-Creative Sessions below.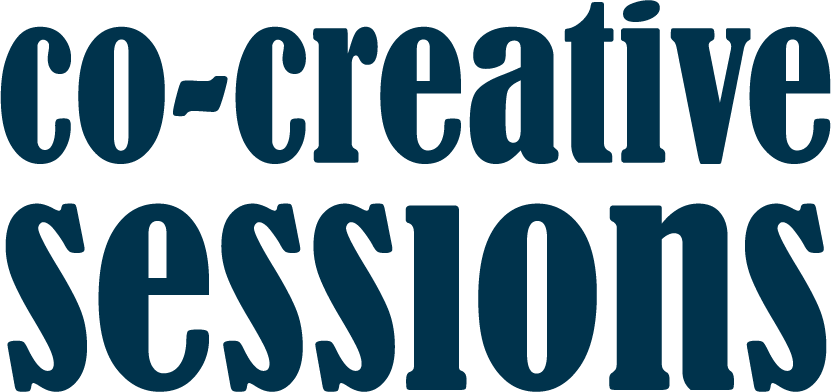 Creative workshop and training series
Funded by MassDevelopment/TDI and the Barr Foundation, this program is one component of a broader "TDI Creative Cities" initiative to boost arts-based economic development.
Co-Creative Sessions 2021 Season
Iva Brito & Allison Wells Studio Visit
A studio visit with Boston Art's Iva Brito & Allison Wells!
What is your story?
Using social media to share your artwork and your story. What is your story? What is your process? What inspires your work? We want to know.
Film Panel Discussion
A Film Panel Discussion: Featuring directors and producers from "Restart", "The Long Coast" and "Vessels"
Data For Creative Organizations
Join us to explore ways to collect & map useful data, interpret social media analytics, & integrate data into effective storytelling!
National Parks – Artists in Residency
Did you know the National Park Service has over 50 artist residencies in national parks, monuments, and historical sites across the country?
Beyond The Microphone
Getting started with audio to amplify your brand and cultivate an audience. When you want to go beyond social media.
Creativity in the Cycles of Nature
How can we all live with a deeper connection to the natural world? Creativity and the Cycles of Nature explores the richness of the seasons
Drawing the Beauty Around Us
In this workshop, students will learn fundamental observation. We will take a look at how complex forms can be broken down into basic shapes
Meditation Awareness
Neutralize Negativity through Meditation and Loving Awareness
Scott Sullivan Photography
Scott will be discussing how his life experiences have shaped his work from a traditional action & extreme sports photographer shifting to a more conventional approach away from the extreme sports world.